Information about LONGSCAN Sites and Investigators (current as of 2013)

LONGSCAN is a consortium of research studies operating under common by-laws and procedures. It was initiated in 1990 with grants from the National Center on Child Abuse and Neglect through a Coordinating Center at the University of North Carolina and five satellite sites (Chicago, Baltimore, North Carolina, San Diego, and Seattle). Each site is conducting a separate and unique research project on the etiology and impact of child maltreatment.
Desmond K. Runyan, MD, DrPH (Principal Investigator) is the new executive director of The Kempe Center for the Prevention and Treatment of Child Abuse and Neglect. A professor of social medicine and pediatrics at the University of North Carolina School of Medicine, Runyan's expertise in child abuse has been recognized nationally and internationally. His research interests include the impact of societal intervention on child maltreatment.
The goal of the LONGSCAN Coordinating Center is to coordinate these five different but overlapping longitudinal studies. Responsibilities of the Coordinating Center include:
Facilitation of cross-site analyses and replication of specific analyses performed on sub-samples to test specific findings or conclusions developed at individual sites
Development interviews for youth and their primary caregivers
Coordination of data collection and handling for interview
Documentation of all interviews developed in each phase of the study
Archiving data at the Child Abuse and Neglect Data Archive
Nurturing new researchers in the field of child maltreatment through the support of post-doctoral programs and other mechanism.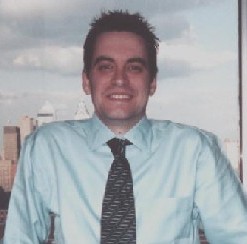 Richard Thompson, PhD (Principal Investigator) is the Director of Research for the Juvenile Protective Association in Chicago, IL, and Assistant Professor at the University of Illinois at Chicago. His primary research interests focus on suicidality in at-risk children, access to mental health services, and exposure to violence.
This cohort study will compare the life course of infants whose families are receiving comprehensive services after a report of child maltreatment to infants of similarly-reported families who have only received follow-up by the state welfare agency and to a control group up of matched infants. This cohort is drawn from among the most violent neighborhoods in Chicago. This study will be able to examine the differential impact of experiences of child abuse or neglect versus the experience of witnessing violence on a regular basis from the time of infancy.
Professor of Pediatrics, University of Maryland, Baltimore, MD
Howard Dubowitz, MD, MS is a Professor of Pediatrics and Director of the Center for Families at the University of Maryland School of Medicine, Baltimore. He is on the Council of the International Society for the Prevention of Child Abuse and Neglect and a board member of Prevent Child Abuse America. Dr. Dubowitz is a clinician, researcher, and educator, and he is active in the policy arena. His main interests are in child neglect and prevention. He edited Neglected Children: Research, Practice and Policy, co-edited the Handbook for Child Protection Practice, and has over 100 publications.

This is a cohort study of children drawn from each of three Baltimore pediatric clinics serving children with non-organic failure to thrive, children of drug-abusing or HIV-positive mothers, and low-income, inner-city children. Site-specific objectives in Baltimore relate to the developmental impact of chronic neglect, the mediating influence of home interventions, and the importance of fathers in children's adaptive, academic, and social development.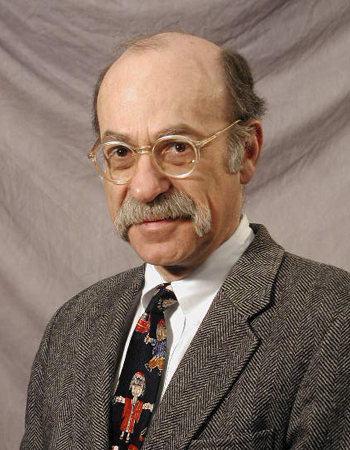 Jonathan Kotch, MD, MPH (Principal Investigator) is a board certified specialist in both pediatrics and preventive medicine. Dr. Kotch is Professor in the Department of Maternal and Child Health, School of Public Health at the University of North Carolina at Chapel Hill. His specific areas of interest include child health services, child health policy, child abuse and neglect, injury prevention, and health and safety of children in out-of-home child care.

This is a cohort study, first funded by Maternal & Child Health, of infants identified in 1986-87 as "high risk" by the state public health department's infant tracking program. These children constitute a birth cohort, recruited not for maltreatment history, but identified because of extreme poverty, young maternal age, single parenthood, and low birth weight. In 1991, children from this original cohort who had been reported for neglect or abuse were selected for study in LONGSCAN, along with a control group of unreported children matched for gender, race, social class, and family composition. Of special interest to the North Carolina study is the extent to which family stress and social support predict child maltreatment and subsequent child outcomes such as school failure, adolescent pregnancy, substance abuse, and criminal or violent behaviors.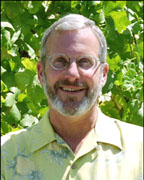 Alan Litrownik, PhD (Principal Investigator) is Emeritus Professor of Psychology at San Diego State University and a member of the faculty in the San Diego State University/University of California, San Diego, Joint Doctoral Program in Clinical Psychology. His primary research interests focus on at-risk children and factors that determine adaptive and maladaptive outcomes.

This is a cohort study of maltreated children who were removed from their home and placed in foster care prior to 3 ½ years of age. This cohort was part of a larger NIMH sample from birth to 16 years of age who were followed for 18 months following their placement in out of home care. The LONGSCAN sample was recruited at Age 4 to continue studying the experiences (e.g., living situation, services provided, risk and protective factors) and subsequent health and developmental outcomes of children who entered foster care at an early age.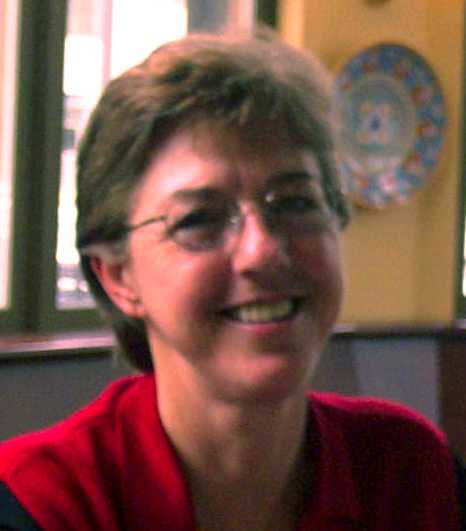 Diana English, PhD (Principal Investigator) is the Director of Research for the Child Welfare Research Group at the School of Social Work, University of Washington, and the Director of Research and Development for the Child Welfare League of America. She is a nationally recognized expert on child abuse/neglect, and child welfare services.

This is a cohort study of children (ages 1-4), consecutively classified as "moderate risk" by Child Protective Services offices in Seattle following a report for child maltreatment. The Seattle study will yield valuable data about the risk assessment process and allow an examination of the impact of social service and mental health interventions. It has particular relevance for welfare reform as we discover which child, family and community variables are most related to repeated reports to local welfare agencies and ultimately to child outcomes. Improving caseworkers' accuracy in identifying the families most in need of intervention will allow for the most efficient targeting of service delivery.

---